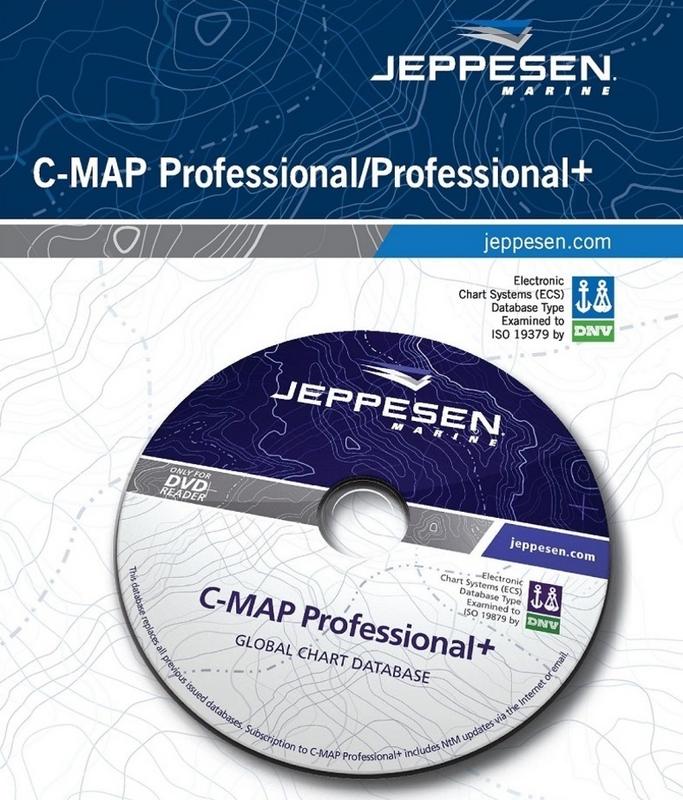 [/img]
Version:
 C-MAP Pro+ WF901
Developer:
C-MAP by Jeppesen
Platform:
 All Microsoft Windows OS versions (x86 & x64)
System Requirements:
 CM93 ed3 compatible Navigation software
Instructions:
 included
Language:
 English
Format:
 ISO File
Crack:
 Included
Description
The professional electronic chart for the professional mariner.
Jeppesen Professional+ is a worldwide vector chart database for use on navigation systems such as ECS and ECDIS.
The chart sources are based on official charts (both paper charts and digital charts). 

Exploit the full potential of your electronic charting and navigation systems by increasing your processing and display power.

-Worldwide coverage on one DVD
-Easy and flexible licensing
-ISO-certified database by DNV
-Type approved SENC distribution
-Quick and easy installation
-Includes Temporary and Preliminary NtMs, Sea-Routes and ECA Zones (Emission Control Areas)
-Helps mariners identify and avoid high-risk areas
-Provides valid T&P NtMs published by Hydrographic Offices
-Automatic routing containing more than 6,200 ports

Supported Systems:
Jeppesen SENC format is supported by the majority of ECDIS and ECS manufacturers.
It can be used with the following Navigation software:
MaxSea International
IxBlue / Sodena Turbowin
Morintech Dkart Fishing Pro
Morintech Dkart Navigator
Morintech Dkart 9000
Telko AS TELchart V3
HMCharting ECDIS

Bu büyük bir dosyadır ve bazen indirme işleminiz internet kesintisinden dolayi dosyaniz bozulabilir. Lütfen bunun icin verdigim linkteki indirme yöneticisini kullanin
Mega.nz Downloader v1.7.rar
Download Link:
JEPPESEN C-MAP Professional+ / CM93 v3 / WF901
RAR password:
clubseamans.com